10_port | amenities | beach_clubs | berengaria | coastline | curium | episkopi | furniture | landmarks | military | misc | otherbitsofcyprus | our_home | restaurants | st_johns | streets | unknown | whitemazdas | Back to Main Page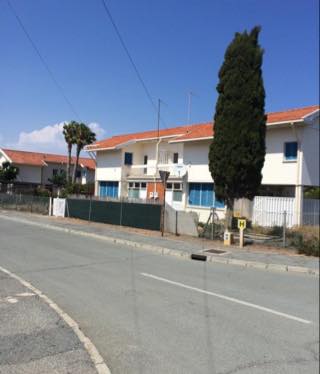 Latest Comments
Tiny (03 Dec 2023)
I remember Saturday morning pictures at the SKC ,then down to the cricket field to watch the modelling club fly their remote control planes,such happy time's
>> Go to comment >>
---
Tiny (03 Dec 2023)
I remember Saturday morning pictures at the SKC ,then down to the cricket field to watch the modelling club fly their remote control planes,such happy time's
>> Go to comment >>
---
Tiny (03 Dec 2023)
I remember Saturday morning pictures at the SKC ,then down to the cricket field to watch the modelling club fly their remote control planes,such happy time's
>> Go to comment >>
---
Alexander (18 Nov 2023 00:28)
Anyone else who lived here during 2003 - 2009?
---
Mr David Connelly-Calvert (14 Nov 2023)
Currently I am a explorers and scout leader in the UK but I am coming to work in Raf Akrotiri in 2 weeks and was wondering if you are needing any support or leaders.
>> Go to comment >>
---
Michael McArdle
(28 Sep 2023 09:17)
Hi , My Dad Station Warrant Officer Cyril McArdle was stationed at Episkopi and Akrotiri between 1963 and 1966. Lived at 10 Down Rise and 12 Verity Close.
Went to school at Beringaria, & St. John?s.
---
Christopher Gardner
(19 Sep 2023 16:38)
12 month unaccompanied at Akrotiri?.1974
1977-1980 lived in Queen Street, Akrotiri
1987-1990 lived in Manning Ave, Akrotiri
Seven great years in the RAF. Worked on the Gas Plant.
Was into Water Ski club and Boardsailing club.
Did model aircraft flying on the salt lake.
---
Carol Bloomfield
(07 Aug 2023 16:33)
My sister and myself along with our parents lived in Berengaria Village from February 1957-May 1958. We were supposed to be there for 2.1/2 years but that was cut short due to the EOKA terrorists. We returned to England after 15 months. I have such fond memories of the place and even remember our address as being 13 Citrus Square. Our father worked at Episkopi but to this day we don't know what he did! I was friendly with Shirley Michell, June Gaye, David and Michael Pitt but can't remember the others. I was in the 2nd Limassol Brownie Troop too. I remember seeing Jon Pertwee who performed in a show once but being positively geriatric now I can't remember any details. My sister and myself were June and Carol Evans. Our favourite beach was Ladies Mile. I would love to go back to Cyprus for a holiday but know it would be a mistake as it was idyllic and unspoilt back in the 1950s. Good times!
---
Denise Richardson
(12 Jul 2023 06:57)
Hi all. Posting this hoping to connect with a couple of old friends. We lived in Westmoreland park episkopi 63-68 approx. I went to St John's and have 3 siblings, Jacqueline, Phillip, marialouisa. Parents Ricky Richardson & Mercedes Richardson. I remember Ian Longworth and Tim (Tim had polio ) spent many happy hours at the beach, ladies Mile and tunnel beach dancing to the Beatles! My sisters remember the saddle club and walking through the tunnel swimming our to the pontoon. Great memories.!!
---
Tony(Anthony)Carter
(19 Jun 2023 15:17)
I was five in 1965,for the first six months we lived at Larnacos (Filopimenos) St, Limassol, then for 2 1/2 years at 11 Citrus Sq. Does anyone know Bob and Ann Miller , they lived in Citrus Sq , Berengaria for the same time.(10 years ago I had a Stroke it is a little challenging.
---
Latest Photos
Most Popular Photos
Newest Photo Tags
All Photo Tags