RAF Akrotiri Virtual Tour
Picture: flamingo_bar7.jpg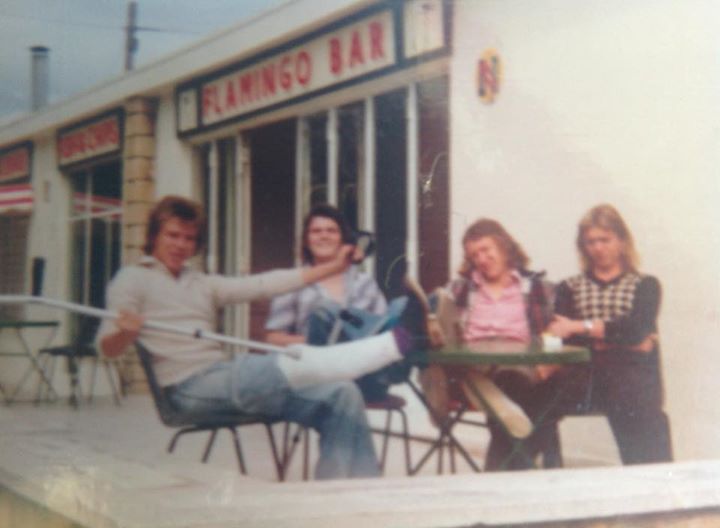 Tags in this picture: Ian Woodcock, Kurt Yeager, Tony Bullock, Tony Bullock.
william grisdale (01 Oct 2022)
I was almost sure the one on the right of the picture in the black check top was my brother David Grisdale. but I'm not sure of the date of this photo. we were at RAF Akrotiri 1970 / 74.
---
Andy Alston (18 Feb 2016)
July 1967 Scott Mckenzie on the jukebox ice cold coca-cola, sun shining great memories for the next 3 years to come.
---
---
RAF Akrotiri Virtual Tour