10_port | amenities | beach_clubs | berengaria | coastline | curium | episkopi | furniture | landmarks | military | misc | otherbitsofcyprus | our_home | restaurants | st_johns | streets | unknown | whitemazdas | Back to Main Page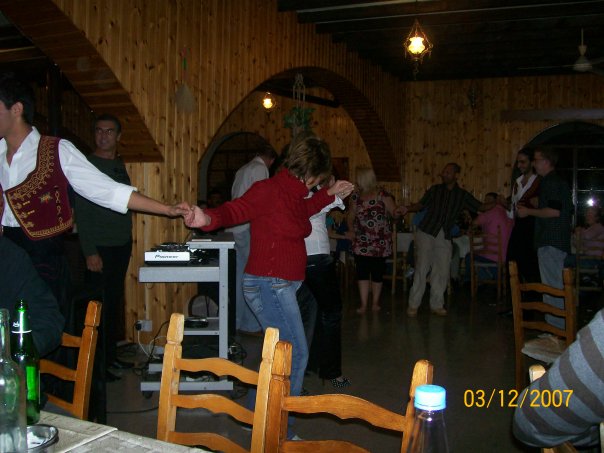 Latest Comments
Rainy Whiteley (27 May 2023 00:55)
Our family lived on Tyrone st. in Episkopi parents Jim and Jennie, sisters Lennie, Mari, Beverley and Jody. 63 to 67 I think
---
Rodger De Ramus (29 Mar 2023)
This picture is obviously the sailing club; well maybe. Anyhow, it reminds me of what was known in 1976 as the fisherman's club. I can't tell you the exact location now, I'm 73 y.o. and it was many years ago. There was a huge radar site up on a hill overlooking the ocean and we monitored communications with the U2 Spy Plane. The Fisherman's Club was at the end of that road that ran right in front of the site. They had Guiness beer and other English beers I drank while stationed in England. I liked the Bitter, not the Lagar. Too many memories, too many years past. I still remember the men I worked with, Americans and English. I can't remember his name, but there was a young English military policeman who used to try and break our security as a test for our military police assigned to the U2 as well. It would be a joint exercise and I could hear him climbing on top of the trailer we used as our comm. site. He was so good at his job, but he never gained access to the inside of the trailer. He didn't always get detected, but he never breached the security to the trailer.
I'm just an old man now, living on memories of better days. I loved the island and the people, both civilian and military.
Hey, I just remembered something; we once found a souvenir shop somewhere outside of the base. They had clothes and things that could lay around, like statues only smaller. I bought my wife a dress made of a gauze type material. It was beautiful. I bought my son a bag to carry his school books in like they did at the English schools. My daughter got a toy stuffed animal, I think it was a lamb, very fluffy. She loved it. They are all grown now and I see them occasionally. Wish I could see them more, but they have their own lives and children now.
Sorry, I'm boring y'all, I'm sure.
Thanks for this site. It does bring back some great memories, you should be proud that you have made an old man's day...again.
>> Go to comment >>
---
Rodger De Ramus (29 Mar 2023)
Received this picture of the Airmans' Married Quarters. I never went there, but one direction I do remember is going to the NAFFI. We would walk from the barracks we were in close to the Lady L restaurant back in 1976 up to the NAFFI to buy food we could cook. I actually lived on boiled eggs and orange squash for breakfast, and mostly eating at the Lady L or going to a food stand where a guy sold what they called 'a kabob'. He would cut a piece of pita bread in half, open it into a pocket and stuff it with sausage links of some kind (but great), cut lamb strips and then cover it all with shredded lettuce and lemon salt.
It was a meal in itself and we liked them a lot.
This assignment was one of the highlights of my military career. I was assigned to the U2 Spyplane as a communications specialist for the U.S. Air Force. I worked in a radar trailer on the road to the Fisherman Club right on the water at the end of a long road. I once rode a bicycle to the club to get English beer because I was permanently stationed on an RAF base near Banbury, England.
>> Go to comment >>
---
Van (27 Mar 2023)
cialis from usa pharmacy discount generic cialis buy cialis super active buy cialis europe
cialis online norway
>> Go to comment >>
---
Latest Photos
Most Popular Photos
Newest Photo Tags
All Photo Tags