10_port | amenities | beach_clubs | berengaria | coastline | curium | episkopi | furniture | landmarks | military | misc | otherbitsofcyprus | our_home | restaurants | st_johns | streets | unknown | whitemazdas | Back to Main Page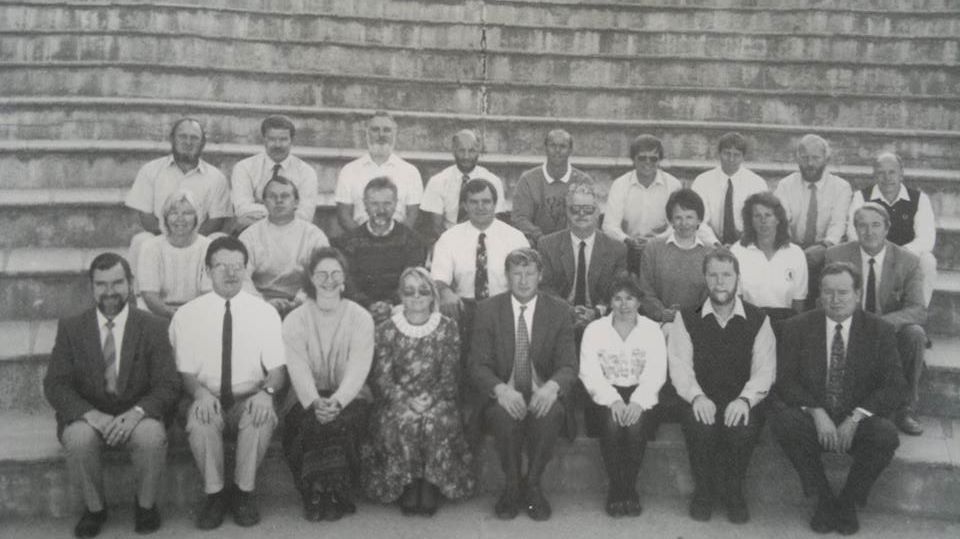 Latest Comments
Roy Lambeth (26 Dec 2021)
O/C RAF Nicosia, Flt Lt Jack Blocki's yacht Smoo Cher on the NEAFCA jetty along with the prototype Westerly Tiger (green hull).
>> Go to comment >>
---
Janette Howes
(06 Nov 2021 08:15)
Hi I was wondering if anyone could help. My husband was in the army in Cyprus in 1976. He has quite fond memories of being there and said it sorted him out! He has a memory of being out on a morning exersise and stopped at the edge of a cliff to rest. He said the water was so clear you could see to the bottom so he thought it was shallow. The next thing he knew his Sargent had pushed him over the edge and into the water. He thought he was going to die but he said it was wonderful. He has always wanted to revisit but has no idea where it is or how to find out. If anyone could help I would be very grateful.
---
Paul Toner (04 Nov 2021)
Great memories of this rock. Lived in Berengaria between 69-72 and went to school at St.John?s up the hill from Happy Valley. The challenge was to climb and jump from the rock into the incoming waters before they went out again. Sharpens your timing! Best mates at the time were the Barringtons (Steve & Andy) and the Rileys (Greg and Russ). After 50 years I?m back in Cyprus and going to take nostalgic trip to Berengaria (what?s left of it), Episkopi and of course Akrotiri where my father Chief Tech Mike Toner was based.
>> Go to comment >>
---
Jim Spreadborough
(02 Nov 2021 09:49)
At RAF Akrotiri 1957 to 1958. Many good memories
---
Mike Ahern
(26 Oct 2021 21:55)
Great memories living first in Limassol and then in Episkopi 1959 to 1962. Went to St John's 1961-62. Many happy times at Tunnel Beach and Happy Valley
---
Mike Neal (23 Oct 2021)
Nick McDemott, this is definately 6 Hawker Drive, that is my wife and son in the picture which I took myself!
>> Go to comment >>
---
Rodger DeRamus (19 Sep 2021)
Hello everyone who is still on this site. I am a United States Air Force Veteran and in 1976, I was temporarily assigned to RAF Akrotiri. It was my job to monitor activities of the U2 plane that flew in and out of RAF Akrotiri. I still have fond memories of that time. I can still remember my daily activity, I worked at night in a radar trailer on top of a hill backed up to the ocean. What a beautiful site. After sleeping a few hours, I would make my way down to the hangar to watch all the activity there, lots of hustle and bustle. After reporting to my supervisor, I'd walk back up to a cafe called "The Lady L". They had great food and I usually got a thin steak and fries. I can still taste it. Someone told to look around and see if I saw any cows there. We only saw goats and some donkeys. Was I eating something besides steak?
Sometimes I would get what they called a kabob, not the kabob I knew, but it was a pita, cut in half and stuffed with sausage links with meat cut in thin strips, like that now used in gyros we have here. It was topped with shredded lettuce and lemon salt. You could only eat one. It was a meal in itself. They sold them from a small place beside a road that led to the commissary and some housing areas.
There was a place I was told was called
The Fishing Club. It had food, beer and great people. We shot darts and sat looking out over the water.
Another place I remember fondly was called Sharks Cove. We walked down a long path and swam and sat in the sun for hours.
That's it, I guess. I still talk about being there. I would love for my wife and I to visit. She loves islands, the ones close to us are in the Caribbean. To me, the Mediterranean is more beautiful.
Thanks y'all. Have a great day.

>> Go to comment >>
---
Verity Spencer ( nee Lines)
(15 Sep 2021 20:06)
Have very happy memories of living at RAF Akrotiri between 1972 and 1975, despite the troubles. Compo rations (during the war); the chocolate tin was first to be opened!). St. John's School; loved the English and drama teachers; and playing Queen Henrietta Maria in the school play. Freezing juice wrapped in a teatowel so had access to a chilled drink throughout the hot school day; swimming lessons in the sea were gorgeous but always too short as we had to treck in school bus from Tunnel Beach back to school.Ladies Mile beach and, unknown by our parents ,climbing down the cliffs to swim at, what we called, Submarine Bay. Anyone remember Niazis? Fab restaurant in Limassol serving delicious kebabs. Member of the stables; happy times having lessons and going out on hacks. Horses names remembered! MCduff, Sandy, Trooper and Trixie! Friends were Lis Norman and Karen Hutchison.
---
Latest Photos
Most Popular Photos
Newest Photo Tags
All Photo Tags